Pradeep Reddy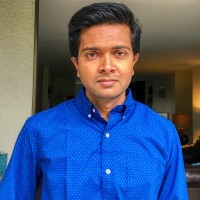 Pradeep is a research scientist with an interest in basic and translational research. He has a background in the fields of signal transduction, aging, reproductive biology, molecular biology, and biochemistry. Experience in handling multiple projects, lead the team members and communicating science with laypeople and scientists.

Accomplishments:
·Developing anti-aging strategies based on cellular reprogramming to delay the organismal aging (Cell 2016)
·Developed genome-editing technology to prevent the germline transmission of mitochondrial diseases (Cell 2015)
·Identified the signaling pathway important for survival, activation, and growth of immature follicles in the ovary (Science 2008)
·Comprehensive experience in molecular biology, biochemistry, and signal transduction.