Dr. Jamie Justice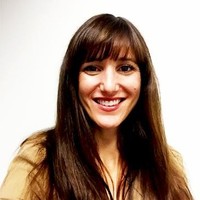 Jamie N. Justice, Ph.D. is an Assistant Professor in the Department of Internal Medicine Section on Gerontology and Geriatrics at Wake Forest School of Medicine. She is an engaged member of the interdisciplinary US-based Translational Geroscience Network, and Chair of Gerontological Society of America's Emerging Scholars and Professionals Organization. Dr. Justice received her Ph.D. and postdoc at University of Colorado Boulder and second postdoc at Wake Forest School of Medicine where she gained a translational research background (mice, human and nonhuman primate), studying interventions with potential to prevent, delay, or treat age-related functional decline and chronic diseases.

In her current research Dr. Justice studies promising geroscience-guided interventions in clinical trials in older adults. This includes 1) serving on the executive committee of clinical trial Targeting Aging with MEtformin (TAME), which is designed to facilitate U.S. regulatory approval for aging and age-related diseases as a drug target; 2) leading clinical investigations on the biological aging process cellular senescence, including clinical trials of senolytics which mitigate senescent cell burden. Her talk at Undoing Aging 2020 will discuss advances, setbacks, and current approaches in translating senotherapeutic drugs to clinical trials, specifically intermittent dosing with senoltyic combination dasatinib and quercetin in older patient populations.

"I am a first-time Undoing Aging attendee. I am looking forward to fresh global perspectives on aging as a drug target, including new interventions and biomarkers for clinical trials," says Jamie Justice.

Jamie was a speaker at the 2020 Undoing Aging Conference event.