Alexander Chekan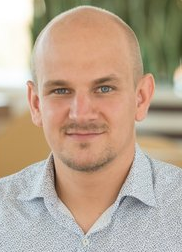 Alexander Chekan is an experienced media executive, active mentor of IT startups and organizer of e-commerce industry events. He was in the top 30 on Probusiness magazine's 2016 list of 'Top Entrepreneurs Under 40'.

As the CEO of TUT.BY, now the largest private media group in Belarus, Alexander has overseen numerous M&A deals mainly for web products involving public companies as well as private equity and venture funds. He's a member of the Coordination Council of the HTP High Tech Park incubator in Minsk and mentors at several accelerators including Google Launchpad. He was named national Mentor-of-the-Year at Global Entrepreneurship Week 2016.

Alexander holds an International Executive MBA degree from HEC Paris-affiliate BMI. He has also completed further studies in management and venture financing at Stanford University Graduate School of Business and other business schools in the European Union and the USA.