MindSet Technologies

Company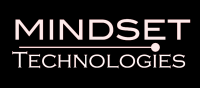 Mindset Technologies improves performance and enables higher safety in different industries by taking psychophysiological measurements, especially from the eyes, which are strongly correlated with cognitive activity, leveraging leading high-resolution AR/VR hardware.
They apply cognitive analytics insights derived from across industries in their medical research activities. These aim at early diagnosing neurodegenerative and neurodevelopmental diseases like Alzheimer's, Parkinson's, Autism and ADHD. Currently, activities related to use cases in high-performance industries like racing, Esports, defense as well as safety-critical ones like automotive and aviation are addressed.
Mindset Technologies leverages specialists with decades of experience across domains. Their team members are located in Switzerland, Germany, Austria and Taiwan.
Company vision: Saving lives and increasing performance taking brain biofeedback to new levels via non-invasive cognitive monitoring, combining neuroscientific algorithms, machine vision and data analytics.
Technology:
Machine Vision, Machine Learning, Artificial Intelligence
Industry:
Healthcare & Life Sciences
Headquarters:
Zurich, Switzerland
---
Register and Claim Ownership