Existor

Company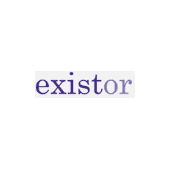 Existor is a London-based company, creating conversational Artificial Intelligence software for business, education, and entertainment. It is the company that created Evie, the popular avatar which appears at www.eviebot.com. Its technology can be integrated into a website in a hosted solution or on premise.
In 2015, Existor added her first artificial companion Boibot. Its avatars currently appear as fully moving faces on desktops and mobiles. Its product portfolio also includes the learning AI, the same software that runs the text-only chat at www.cleverbot.com on graphics cards.
For Existor's avatars the AI is extended to controlling the timing and degree of facial expressions. Their movements, reactions, and emotions blend and vary in surprisingly complex ways, and voices are delivered to its users' browser along with lip synching information to really bring the avatars life.