CREA London

Company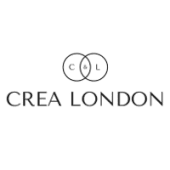 CREA London is a small Agile Marketing Agency, offering different services:
Innovation Strategy & Consulting: Leading companies continually innovate to increase their revenue and competitive advantage. CNK Tech Solutions analyzes the future trends to respond to the needs of tomorrow's customers. CNK Tech Solutions collaborates with its clients to identify and leverage opportunities and markets that don't yet exist. CNK Tech Solutions assisted its clients to create new and inspiring ideas; develop new products and develop business strategies.
Lead generation & Customer Strategy: Generating leads is a crucial step within any sales and marketing campaign. CNK Tech Solutions carefully analyzes and identify its client's key target territories, market segments and consumers before developing any lead generation campaign.