ADTYPE

Company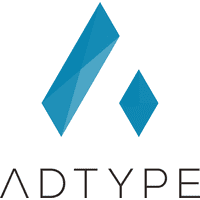 Adtype's Science-led Marketing Tech and Methodologies harness the power of Data and AI to help your business grow at unprecedented rates
Adtype combines years of experience running very successful marketing campaigns for top international retailers with the power of Artificial Intelligence and Data Mining.
Adtype's methodology and technology empower clients to communicate with their customers to grow their business by analysing previous marketing successes and growth rates by type of customers (New, Existing/Churn). Adtype's AI-powered Growth Modeller then tells clients which areas of the business they should be paying attention to in order to grow to a realistic target.
Adtype's technology Sweet Analytics is an advanced data platform based on propensity analysis and predictive modelling that helps clients build, execute and track marketing plans to influence each type of customer in a positive non-intrusive way.
Technology:
Intelligent data analysis
Industry:
Marketing & Advertising
Headquarters:
London, England, United Kingdom
Employees Number:
101-250
---
Register and Claim Ownership