CamIn - Cambridge Innovation Consulting

Company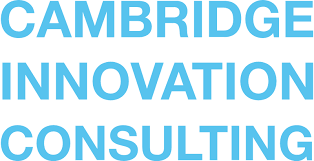 CamIn provides consulting and expert network services related to emerging technologies. It provides expert advice on innovation strategy, technology due diligence and other activities related to R&D, commercialisation and transformation. CamIn prepares industries for the introduction of emerging technologies and enables its clients to remain technologically competitive. CamIn also works with financial institutions during technology transactions and acts as a technology knowledge partner for consultancy and law firms.
Businesses have to innovate to stay competitive, a process that is complex and is constantly disrupted by emerging technologies. Scientific and industrial experts have an excellent understanding of new emerging technologies and how they will affect an industry, but locating such experts is a challenge. This is why CamIn was created.
Technology:
Recommendation Systems
Headquarters:
Cambridge, Cambridgeshire, United Kingdom
Funding Status:
Undisclosed
---
Register and Claim Ownership