Traydstream

Company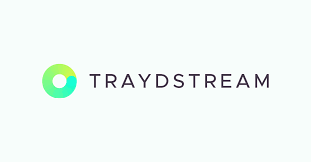 Traydstream revolutionises Trade Finance by digitising and automating the trade documentation process. Whether you are a small business or a large corporate, a bank or a Trade Finance provider, with Traydstream, you can optimise working capital, better manage risk and cut fixed costs across your supply chain. Traydstream is a pioneer in Trade Finance Technology. They build software that revolutionises the inefficient and protracted methods of Trade Finance processing, facilitating smarter and safer transactions world-wide, joining the financial dots with 21st century methods.
Traydstream is a cloud-based platform whose modular technology digitises and stores Trade Finance documentation, extracting the data intelligently and, based on machine-learnt experience, validating the transaction documentation against a vast, evolvable library of Trade Rules and Compliance checks.
The platform redefines and streamlines Trade Finance processing.